Leiden University Career Zone


Job Interview
Your CV and cover letter did the trick. You've been invited for a job interview!
Job interviews generally consist of fixed elements. The following elements usually feature in the first interview:
Introduction
Questions about your CV and background
Questions about your suitability for the position
Questions about your enthusiasm for the position and the company
Questions concerning your personality (will you fit well in the team and the company)
Any questions you may want to ask
Closing of the interview, explanation of subsequent procedures.
Follow up interview
The points mentioned above are dealt with in more depth. You can also expect more specific questions related to the field of work. The final meeting is generally spent discussing terms of employment. You may also be offered a contract. Always take the contract home to read carefully in your own time, before signing.
To be well-prepared for your interview, make sure you have the following information clear in your mind:
Your CV and cover letter (why did you make certain choices, what exactly have you done and what have you learned)
Your knowledge, skills and qualities – all supported by examples
Why you are enthusiastic about this job and this company
The details of the job vacancy, e.g. duties and job requirements
Your replies to the standard job application questions
Your replies to the example questions according to the STARR method: questions relating to behaviour
Any questions you want to ask, for example about what the job involves, the job requirements, the team, the department, what happens after this interview
The names and backgrounds of the people who are going to interview you
The planning of your journey to the interview, allowing extra time in case of delays
A suitable outfit for a company of this type.
Video job applications

Organisations are increasingly making use of video job application as a selection tool. This can take the form of Skype interviews or asking candidates to submit a pitch online. Do you want to know more about doing a video interview? Read our tips!
More Workshops & events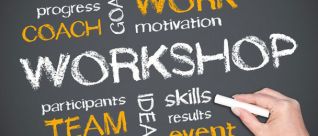 Useful links Job interview ENG

More information