Leiden University Career Zone

For students
Would you like to build up more practical experience? To develop yourself further, beyond the confines of the curriculum of your degree programme?  Have you ever considered volunteering?
Volunteer work offers a wide range of possibilities, in various sectors, for different target groups, with flexible working hours. Mentors, for instance, or coaches, committee members, marketing assistants... Read more here .
And the need is great: volunteer organisations are crying out for extra hands.
Why do volunteer work? Reasons might be:
You contribute to society; you do something meaningful to help others;
You build up practical experience, in terms of the tasks you perform and/or experience with the target groups;
You can put your knowledge and skills into practice and also develop yourself personally and professionally;
It's a good way to get your bearings in the labour market and/or to obtain a better overview of the work environment and your own career wishes;
It's a good way to meet new people and expand your network;
You build up your cv!
Employers usually place high value on the skills you have built up in a voluntary capacity, because they believe it is not only paid employment that contributes to your skill set: voluntary work also has an important place in your development as a young professional.
COMMUNITY ENGAGEMENT SERVICE (CES)
You can visit the CES for:
Contact and appointment CES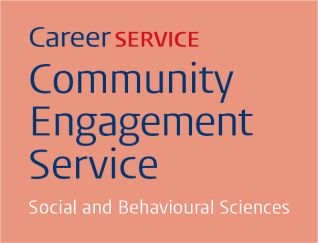 Workshops Career Service FSW

Workshops & events Career Service FSW
The Hague Volunteer