Leiden University Career Zone

Career Services
The Leiden University Career Services advise students and recent graduates on the transition from study to first job and offer guidance on study choice and career questions in the bachelor and master.
FOR STUDENTS AND ALUMNI (until 1 year after graduation):
Contact your faculty's Career Service (menu on the left) for:
discussing your study (re)choice
discussing your (academic) career (e.g. part-time jobs, internships, extra-curricular activities)
discussing your master programme choice
advice on results of career tests
looking into what positions and types of employer would suit you best
examining your qualities, interests and what drives you (creating your personal profile)
learning about where and how you can collect information about positions and organisations
checking your CV, cover letter and LinkedIn profile
preparing and practising for job interviews
FOR EMPLOYERS:
More information for employers.
FOR LEIDEN UNIVERSITY EMPLOYEES:
More information for Leiden University employees


Do you have general questions or would you like to reach students and graduates from all faculties? Feel free to contact us.

Central Career Service
Plexus Student Centre (Leiden) and Beehive Student Centre (The Hague)
careerservices@sea.leidenuniv.nl / 071-527 80 25
More Workshops & events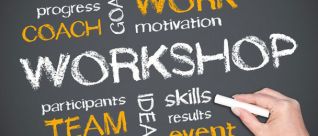 Preparing for your future career - flyer