Leiden University Career Zone

Programme: International Relations

Positions
Here you will find a list of positions that alumni hold after graduation and employers they work for.
This list offers examples of where Leiden University alumni are working.
On the Masters website you will find additional information regarding career prospects, the job market survey, alumni testionials and career preparation for students of this masters programme / faculty.

You will find further information about alumni on LinkedIn and the Alumni Mentor network.
POSITIONS

Policy/Governance/Management
Officer for multilateral relations
Advocacy Officer

Diplomat
Assistant to Ambassador
Account Manager


International Trade Policy Advisor
International Development Aid Coordinator
Manager

Conference Manager
Service Request Manager
Customer Relations Manage
Policy Advisor




Policy Officer
Policy Analyst
Policital Assistant
EMPLOYERS


Ministry of Foreign Affairs Kosovo
Iraqi Civil Society Solidarity Initiative
Consulate General of Kosovo in NY
British Embassy Sofia (BUL)
Top Draw Inc; Dvize BV; Ministerie van Economische Zaken
Europees Parlement
Europese Commissie

BMW Group; BT Global Services; Verano BV; Regus
IDC Benelux
BT Global Services
Ageras
Gemeente Ede; Gemeente Lisse; Europees Parlement; EAPB; Ministerie van BuZa; Haagse Hogeschool; Universiteit Leiden; Freshfel
Ministerie van Buitenlandse Zaken
IIEA (IER); DeHavilland (UK)
Briste Ambassade Warschau (POL)
Media/Communication
Press & Information Officer
Blogger
Communication Manager

Communication Advisor

Communication Officer


Employee Social Media
Editor
Translator

Mission of Japan to the EU
Zelfstandig
Keep the Moment; AEGON; Solidar; CleVR
Deloitte & Touche; Huijskens Bickerton
Euroheat & Power; TimeTell BV; European Young Innovators Forum
Achmea
CBS
Ministry of Foreign Affairs (IJS)
Consultancy
Consultant




Consultancy Project

Business Development Consultant
Outsourcing Consultant
Advisor





Advisor Public Affairs

European Advisor

Count&Cooper; Harwood Levitt Consulting; Integrated Business Consult.; Spijtenburg Werving en Advies; TOPdesk; AEGON; HP Nederland
American Chamber of Commerce in NL
NL Agency; Optimizely; Salusion
Qabana
Lysias Consulting Group BV; Atradius; Dröge & Van Drimmelen; Van Oort Public Affairs & Communicatie; MMV Consultancy; Rijksdienst voor Ondernemend Nederland
Dröge & Van Drimmelen; Kamer van Koophandel
BBSRC (UK)
Financial/Administrative
Programme Support Officer
Administrative Officer
Mortgages Officer
Office Administrator
Accounting Specialist
Service Desk Coordinator

Business Development Manager

Europol
Gemeente Den Haag
REAAL Verzekeringen
Tidewater Marine
Media Markt
Tweede Kamer der Staten-Generaal
Caterwings
Research
Research Assistant


Junior Scientist Innovator
PhD

Postdoctoral Researcher

Manager International Research
Research Analyst

KWINK Groep BV; University of Athens; The Hague Institute for Global Justice
TNO
University of Helsinki; Sofia University (BUL)
Universiteit Leiden; Universiteit Antwerpen (BE)
Westminster University (CAN)
McKinsey & Company
Education
Lecturer

Lecturer EU Public Affairs
Special Education Teacher

English Teacher

Associate Professor

Universiteit Leiden; Hogeschool INHOLLAND
Universiteit Leiden
Prof. Dr. Leo Kanner Onderwijsgroep
Lorentz Casimir Lyceum; Fontys Hogescholen
Russisch Armeense Universiteit
Information Technology
Functional Manager
Data Analyst
IT Technician

SVB Sociale Verzekeringsbank
Apple
International Rescue Committee
Marketing/Sales
Commercial Analyst
Marketing Employee

Akzo Nobel Coatings
Blond-Amsterdam
Project Management
Project Officer




Project Manager

Talent&Pro; Rabobank; Naton Medical Group; Pum Netherlands Senior Experts; Rijksdienst voor Ondernemend Nederland; Mission of Thailand to the EU
Universiteit Leiden; Euroclio; StartMail
Other
Aspirant Officer
Sourcing Analyst
Investigative Analyst
Library Specialist

Koninklijke Landmacht
Avery Dennison
Microsoft
University of Texas (US)
Arbeidsmarktonderzoek ENG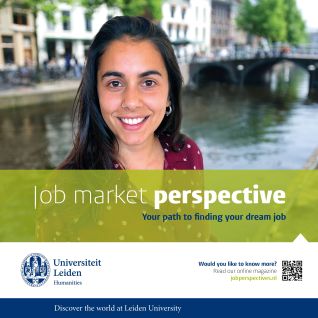 Job Market Survey