Leiden University Career Zone
Opleiding: Liberal Arts and Sciences: Global Challenges

Liberal Arts and Sciences: Global Challenges
Welke masteropleidingen sluiten aan bij deze bacheloropleiding en wat zijn de mogelijkheden ermee op de arbeidsmarkt?
Na de bachelor
Je kunt na je bachelordiploma direct aan het werk gaan. Misschien stop je definitief met de studie of wil je even stoppen met studeren, om in een latere fase een masteropleiding te gaan volgen.

Masteropleiding
Werkgevers geven vooralsnog aan dat ze met name geïnteresseerd zijn in academici met een afgerond masterdiploma en met een duidelijk profiel. De meeste studenten kiezen er dan ook voor om na hun bachelor een masteropleiding te volgen.
After LUC
Upon receiving their diploma from LUC, our students spread their wings to pursue prestigious master's degrees, PhD studies or to start their professional careers. Considering the emphasis on global citizenship, it is unsurprising that many of our graduates move abroad for their next step in life. Find more information on our website.
Waar werken alumni van FGGA en welke functies bekleden zij?
Functies na een opleiding bij FGGA: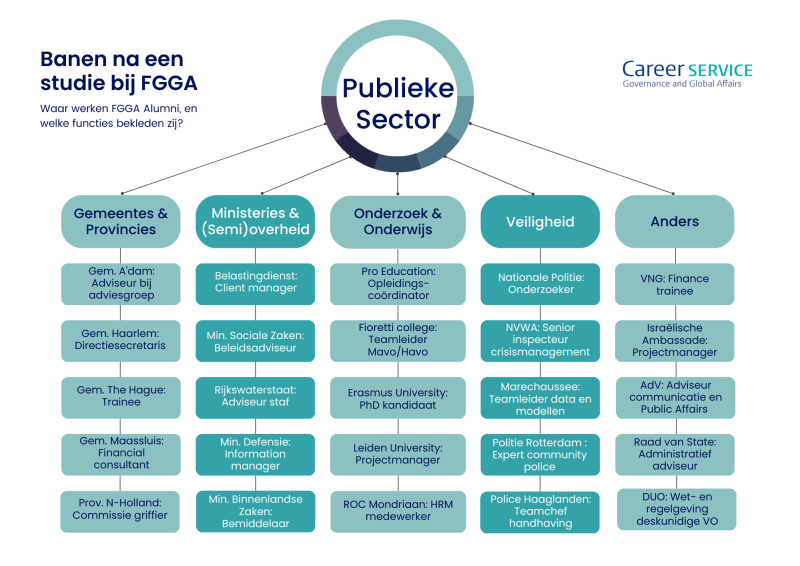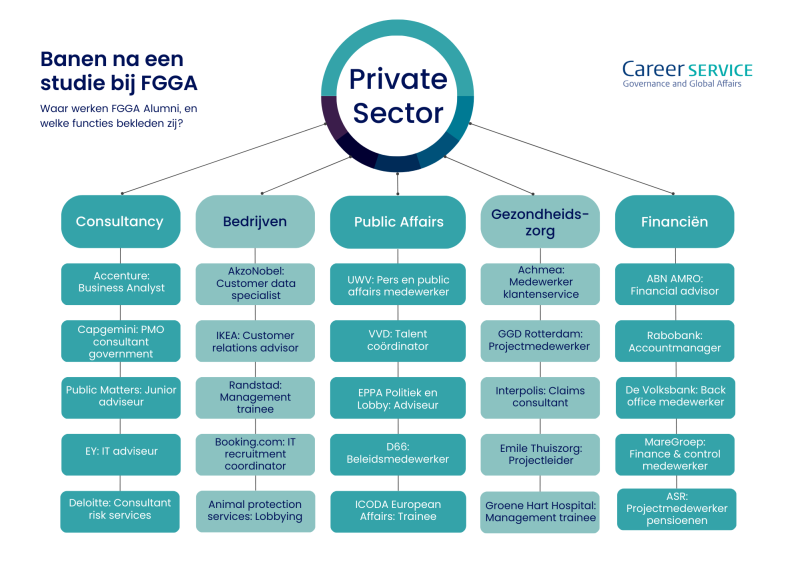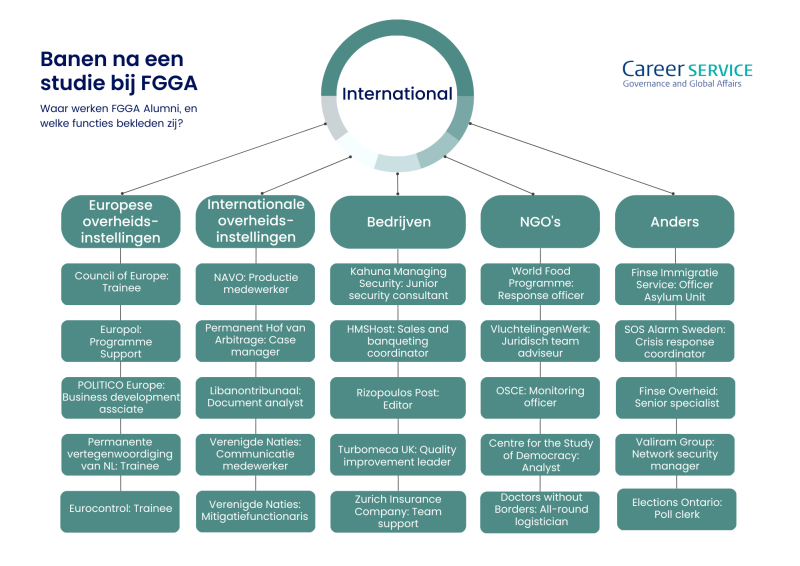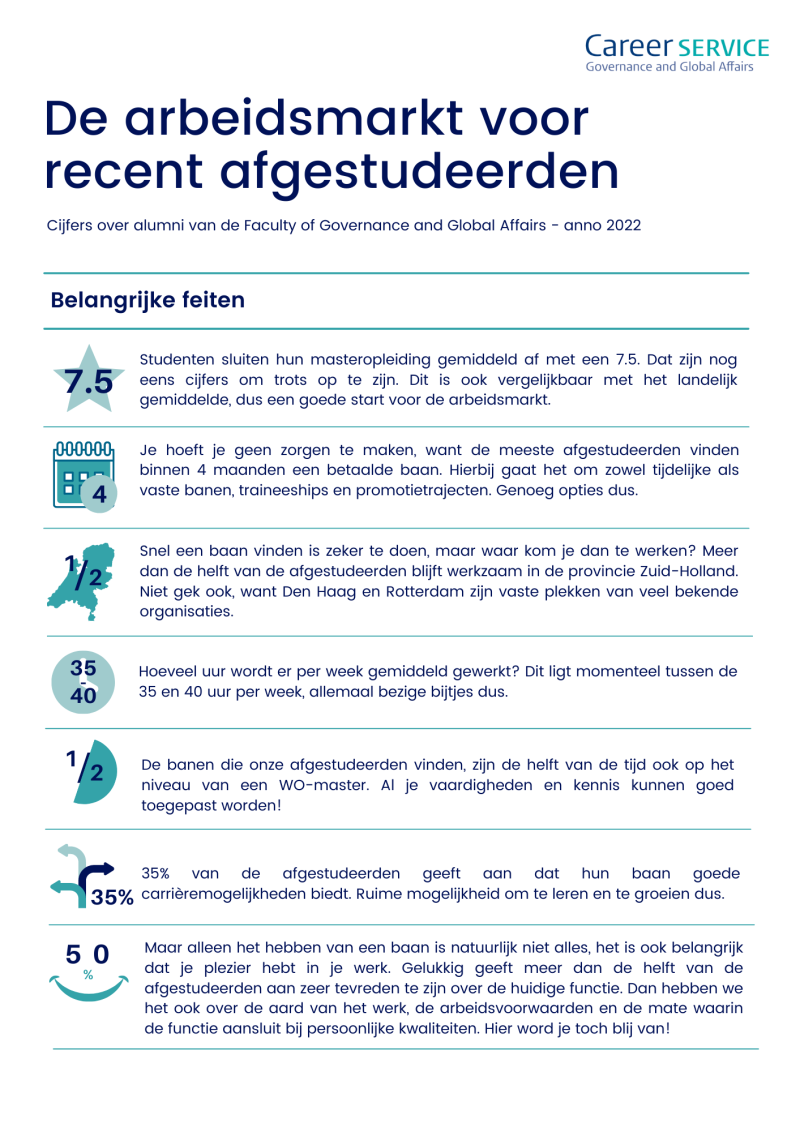 Bacheloropleiding

Informatie over het bachelorprogramma
Masterkeuze

Tips voor Masterkeuze
Masteropleidingen

Masters in Nederland en buitenland:
Masters in Leiden Universitaire masters in NL Qompas Masterkeuze Masters in het buitenland
Alumni Leiden University College
Alumni Leiden University College